Known as "one of the premiere female surf guitarists of our time," Susan SurfTone had a desire for music at a very early age. Elvis, then the Beatles, and on to The Ventures. She got her first guitar several months after watching The Beatles on the Ed Sullivan show in 1964 and then it was time for lessons at which she excelled.
Susan wouldn't begin a music career until later in life. First was college at Smith College and then on to law school at Boston University School of Law. After law school, it was time to put her skills to work and she applied to the Federal Bureau of Investigation. Passing all of the FBI entrance tests, Susan began her career as a Special Agent.
However, her passion for music was always with her. It wasn't until it became a conflict with the FBI that she called it quits to pursue her music. At this point, she was living in New York and would take the opportunity to hit the NYC music scene playing in several different bands that she formed.
In the mid-90s, Susan and the SurfTones had formed and signed by Gee-Dee Music (Hamburg, Germany). Over the next ten years, the band would tour and continue to pump out albums with Gee-Dee Musisc and several other labels — (Surf Waves (Belgium), OmOm Music (Italy), and Acme Brothers Records (Susan's own label)). In 2000, Susan relocated to Portland, Oregon and formed her own label Acme Brothers Records.
After a bit of a rough patch in the late 2000s, Susan took the time to hone her guitar skills, learn to play bass, and continued to work on her music moving away from her traditional style of surf music to include more rock and roll drawing from influences like the Rolling Stones, Chuck Berry, Muddy Waters, Jimmy Reed and Robert Johnson. Ultimately, Susan launched her solo career as Susan SurfTone in 2011 releasing her first CD Shore on her own label. She says this experience made her realize that she had "re-grouped by losing the group." Since that time, she has released Too Far (2013), Reckoning (2014), Blue Light at Midnight (2015), and The Magician (2016). The first single off The Magician is a song Susan wrote back in 1993 titled "Little Bit Lied To" featuring Susan on vocals – something new for her. The album also features two Elvis Presley covers – "Trying to Get to You" and "Blue Moon of Kentucky."
Not only a musician, Susan is an advocate for the LGBTQ community, writes political articles as a guest writer for The Huffington Post and The Advocate, and released a book titled "Mojo Junction: A Walk Among the Spirits" showcasing photographs and commentary about possible paranormal activity at a park near her home.
Learn more about Susan SurfTone's influences, music, and what's next in our Q&A with the artist.
GGM:  What a background you have – from lawyer, to FBI agent, to musician, however, it seems music was always your passion, so can you tell us how you made the transition?
SS:  I had to just make the decision to do it. It was a big leap of faith but I knew I would never be happy if I didn't try to make a go of it in music. Music is just too big a part of my true self to deny it's there. 
GGM:  Both the FBI and music are hugely male-dominated fields. What struggles have you encountered in these fields and how have you overcome them?
SS:  There are men who have been very supportive of me in both the FBI and music. They most certainly were "teachers," colleagues and friends. Those are the men I listened to. Then there were those men who did all they could to make me doubt myself. Doubt is the biggest struggle of all. It doesn't matter how much ability you have, if you lack confidence you are not going to succeed. I learned to shut the naysayers out and focus on the people who offered constructive criticism and, when deserved, encouragement. 
GGM:  Hugely inspired by The Beatles and Elvis Presley, how did their music influence you?
SS:  I've been singing to Elvis Presley records since I was seven so I'd say Elvis taught me how to sing. The Beatles taught me how to write songs and what a self-contained band is. I played along to a lot their records too. But most of all both Elvis Presley and The Beatles taught me to play and sing like I mean it and that rock and roll is really a lot of fun.
GGM:  You learned guitar as a young girl and eventually picked up the bass. When did you get your first guitar and what was behind the decision to learn to play bass, as well? What other instruments do you play?
SS:  I got my first guitar in April (I think) of 1964 shortly after The Beatles appeared on the Ed Sullivan Show. I always wanted to learn the play the bass as well. After I made the decision to go from Susan and the SurfTones to Susan SurfTone I wanted to play bass on my recordings. Learning the bass really helped open up my songwriting too. It gave me a better understanding of music theory which does help. (I'm going to sound like your mother here….learn to read music…really). 
COMING SOON:  Out of the Garage Vol 3 (compilation) track: 
Up Down And All Around (2016) Bongo Boy Records (USA)
Garage Mix by Gar Francis and Danny Caruso
GGM:  For our readers that aren't familiar with you, describe your style of music.
SS:  My music is retro yet modern based in instrumental Surf, Rockabilly, 1960's Garage, British Invasion and 1970's Punk. I work a bit outside of the box of these genres in an attempt to make the music fresh, not like dusty 45's. However, I do enjoy dusty 45s myself.
GGM:  Would you, at some point, consider experimenting with other genres?
SS:  Yes….I usually incorporate different genres in what I do such as Blues and Ska. You never know what I might use. 
GGM:  How do you approach your song writing, lyrics or melody first, and what inspires you?
SS:  I usually get a chord progression or a bass line first. Then I ask my label partner, Avory Gray, if it sounds like anything familiar. If she says "no" I leave it alone for a few days and then go back to it. If it still sounds good to me I go forward and work with it. Sometime I get the lyrics first, usually on a solo walk or in the shower. I am usually inspired by something in a relationship. 
GGM:  Acme Brothers Records is your own label which you founded back in 2000 to maintain control of music. How do you manage the business side and still maintain your creativity?
SS:  I have been called a very creative lawyer many times so I guess I just combine everything.  
GGM:  Earlier this year you released "The Magician" on Acme Brothers Records which is your own label that you founded back in 2000.  What was the inspiration behind the album and the writing and recording process?
SS:  I wanted to try to sing finally after decades of playing instrumentals. I had a song written in the 1990's, "Little Bit Lied To" that I really wanted to sing myself. Then there two early Elvis covers I wanted to sing, "Blue Moon Of Kentucky" and "Trying To Get To You" (I'm still trying by the way). The three instrumentals were a lot of fun. "ShadowLand" is one of my personal favorites. Producer/drummer Steve Kravac and I get together at his studio, Hell's Half Acre, outside of LA, and we just get to work. We had a lot of fun with Link Wray's "Rumble" and my old "classic" "Sunburn." 
GGM:  Tell us about your "arsenal" of guitars you used for the recording of this album as shown in your behind- the-scenes video.
SS:  The guitars in the video are Steve's. I didn't use mine for the second session of the recording. Let's see…there was a Fender 12-string electric, a black Fender bass Steve put together out of parts (it is a great bass with a short neck) and his vintage blonde Telecaster. My guitars are two Stratocasters, one red and one white, both Mexican-made, nothing fancy, a Daisy Rock (DRG) "Rock Candy" model, and I just got a black sparkle Danelectro which I will tour with in 2107. 
GGM:  Besides music, you also are an author/photographer with the 2015 release of "Mojo Junction: A Walk Among the Spirits" showcasing photographs and commentary about possible paranormal activity at a park near your home.  You've also written political articles for The Huffington Post as a guest blogger and an Op-Ed for The Advocate a few months ago called "Hillary is My Sister." Since the outcome of the election, there's been so much turmoil in our country. What advice would you give to start to heal the discord and move our country forward? 
SS:  To move forward we have to find commonality. There are those who gain when we split apart and they encourage division with lies. Learn to separate the lies from the truth and follow the truth. Educate yourself about the issues, hear out both sides, learn to disagree without making it personal…. and remember how lucky you are to live in a free country with the opportunities you have. Not many people who have walked the earth have known that luxury. Be sure you pass it on. 
GGM:  In your bio, you have a story about a defining moment in your life that occurred when you were young and you had a rock and your target was a can. You thought it would be impossible to knock it down, but you took the chance and threw it and hit your target straight on knocking that can off its pole. You went on to say that nothing is going to happen unless you throw that rock. Are there more rocks for you to throw – new music, tours, other projects?
SS:  I am doing more recording now. I'm working with vocalist Mia Moravis and we are planning a Northeast tour with the Trevor Sewell Band. Trevor is an award-winning Blues artist from the UK.  I am also working on a live CD for 2017 to be recorded in LA called, "Making Waves Again." People tell me I should write a book and maybe I will. There will be more political columns to write I'm sure. I will continue to take my nighttime walks in the woods and take photographs. I have no idea what that mist is. It's on the covers of my last three EPs. Maybe someday I'll figure it out…who knows?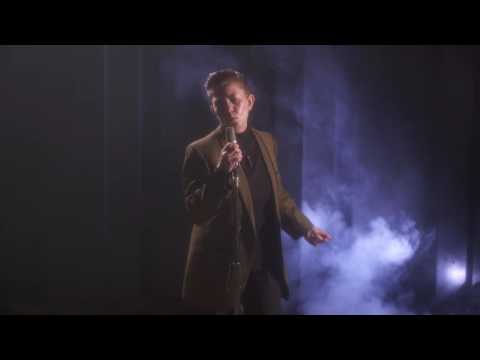 For more on Susan SurfTone, visit her site HERE.